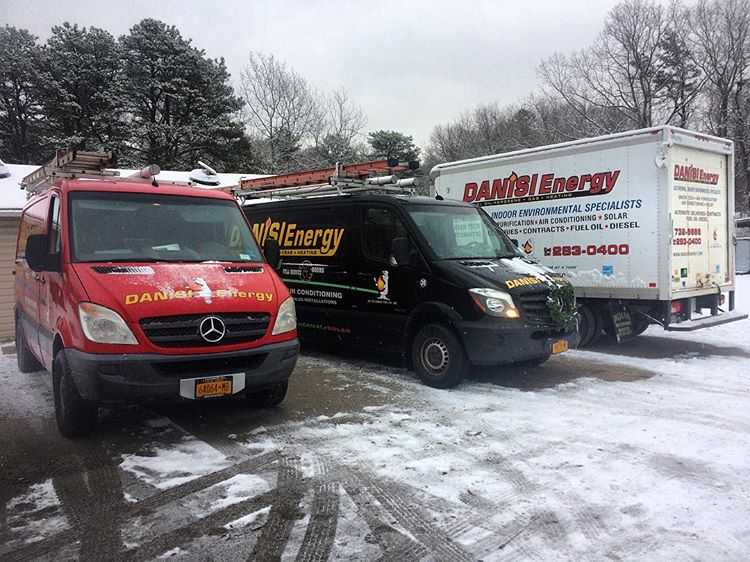 About Us
We strive for excellent service.
Danisi Energy is a true family owned and operated full service HVAC and Fuel delivery company servicing the Suffolk County area on Long Island, Danisi Energy has been in business for over 60 years. We are the only true full service Heating, Ventilation, Air-Conditioning Company in the area, we don't tell you to call the "A/C guy", or the "heating guy", or the "plumber", or "electrician"; we handle it ALL which is what a full service company should be. We are also a family-owned and operated. Even though it has been a challenge to compete with larger corporate companies, we have shined through because of our commitment to our valued customers. Danisi Energy Company Inc. customer knows we care about them and we're here for the 24 hours a day 7 days a week!
Give us a call, and find out what our customers already know.
Learn More
Vic showed the same day even though they were booked solid, fixed the issue no problem
Ed.
Vic was very knowleable,professional, courteous and patient.
Mr C…
Danisi responded right away to my emergency. Mike was excellent. He knew the problem and fixed it in a short time. He was kind and courteous in his explanations and service.
Mike B.
Called back within an hour. Extremely fast delivery!
D Pendzick
I had slomans come in and tell me I needed a new indirect water heater, $ 3000, and it was out of warranty they only put it in 5 years ago. I called Chris at Danisi and he asked me to send him some pics of the superstore. I can't believe it he found out in less than 5 mins it was under warranty and in fact, it came with a lifetime one, he offered[...]
Frank B.
Ran out of oil yesterday after the severe cold spell and snow storm of last week. Spoke with William @ Danisi, when other companies refused to deliver for next few days. He promised delivery the same day and they delivered oil within hours. Very efficient.
m b
I'm in Miller Place. My heat was out and it was cold in a big part of my home. I called Danisi Energy and got same day service. The tech diagnosed the problem, explained all to me intelligently, gave me a super reasonable price, called his office & ordered the part needed to do the repair. The office called back the same day and said the part would be at 7:30 am the next morning[...]
Nancy Helen
Serving Long Island and the Surrounding Areas for over 60 Years